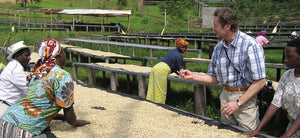 This We Believe
Visit coffee in its natural habitat.
Shake hands with the farmer.
Roast to perfection.
Treat every customer with the utmost care and attention.
Build Relationships.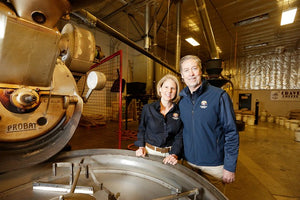 INLANDER ARTICLE:
Cravens Coffee Co. celebrates 30 years in Spokane as co-founder Simon Thompson reflects on the roastery's journey
READ THE STORY
- Now offering Subscription Coffee Service -
Select from your favorite blends, choose your frequency, and our coffee with be delivered to your doorstep. It's that easy!
4-Pack Collections
Select a Collection of 4 @ 12-ounce Freshness-Sealed Valve Bags and experience coffee with a central theme....from Africa...to Montana...to the Northwest...and into DarkRoasted Single Origins.
Now Available: Adams PNW Blend K-cups
A unique and special formulation that yields an exceptional and distinctive flavor profile from the K-cup brewing process.
BUY NOW
The best coffee in the world, begins where it's grown.
The shortest distance between you and a truly exceptional cup of coffee is a straight line — from farmer to roaster to you. That's why we get to know who's growing your coffee. Maybe you'd like to get to know them, too? ~ Simon Craven Thompson
The Coffee is on Us with KHQ
Follow this
link
to nominate your favorite Inland Northwest non-profit for a surprise coffee visit by KHQ news anchors and Simon. It's our small way of saying thanks!